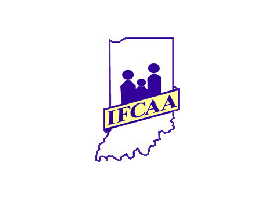 "We needed a solution that would simplify the administration of our responsibilities under our contract with the State of Indiana. We have seen a dramatic increase across the state in the number of potential foster and adoptive parents that have begun the preparation and training process. This increase has resulted in a significant opportunity for children available for adoption. That's a big win for everyone! And it's all because we can refer potential parents to the proper state contacts efficiently and quickly."
Chris Morrision, Executive Director
Business Challenge
IFCAA was awarded a contract to notify the appropriate agencies when prospective foster and adoption parents called. As a result, they needed a system to manage the inbound phone calls and the notifications to the proper agencies in real-time.
Successful Solution
Working on-site with another IT company, we took the development lead, hashed out all the details, and delivered a functional system in one week.
Customer Benefits
The new FileMaker system allowed for IFCAA to notify the proper county personnel within seconds of the phone call. The new system resulted in more potential foster and adoptive parents in Indiana by reducing the lead time to training.