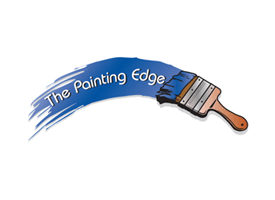 "Thank you for our new database system. We transitioned from a carbon copy paper based system to a digital database. The software has saved us time and money. We used to archive all our jobs in cabinets, now we can look up a job in seconds from anywhere. The software also allows us to easily email estimates to our customers in pdf format. In a year, there was a return on investment just from eliminating the purchasing of our carbon forms."
Todd Cartmel, Owner
Business Challenge
The Painting Edge is an Angie's List Award recipient known for exemplary customer service. Always looking to improve their service, they wanted a system that would allow them to build estimates digitally and send the customer a pdf while still on-site.
Successful Solution
First, we translated their existing paper forms into a FileMaker Pro database solution. After completion, we helped outfit the company with mobile equipment to be able to do the jobs in the field and email them to the client at the same time the estimate is completed.
Customer Benefits
Immediately, the costs associated with carbon copy forms were eliminated. Perhaps more importantly, going from a paper system to a digital system allowed for instant retrieval of customer records, saving valuable employee time while increasing the level of service expected of a continual Angie's List Award recipient.